Main & Station will be open off and on throughout the month of December… if you see the open sign out front, come on in!
On Saturday, December 14th a number of vendors will be here and we will be open from 11am -4pm.
Come on by to do a little shopping and join us for tea, coffee and cookies.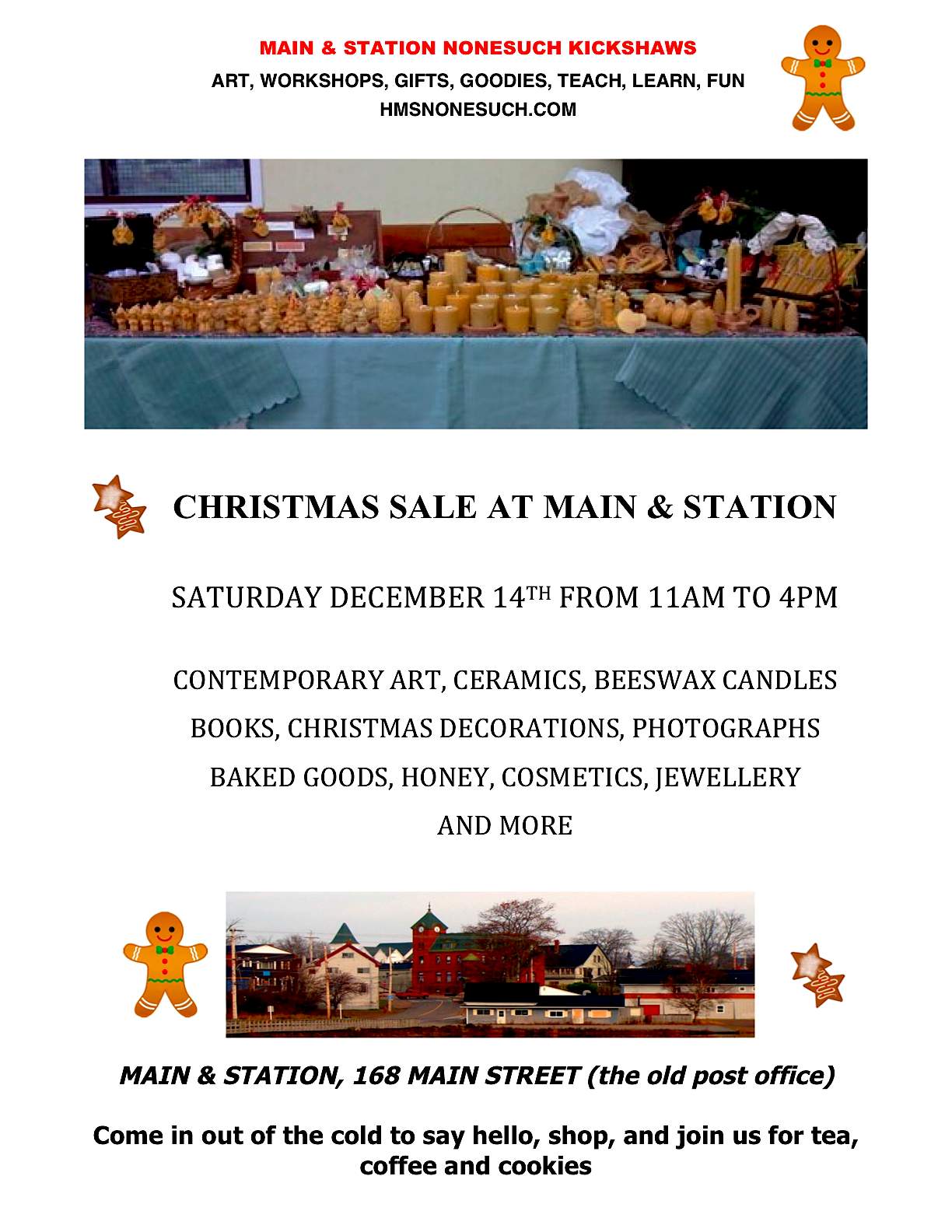 If you are a vendor and would like to participate, please email us at fun@hmsnonesuch.com