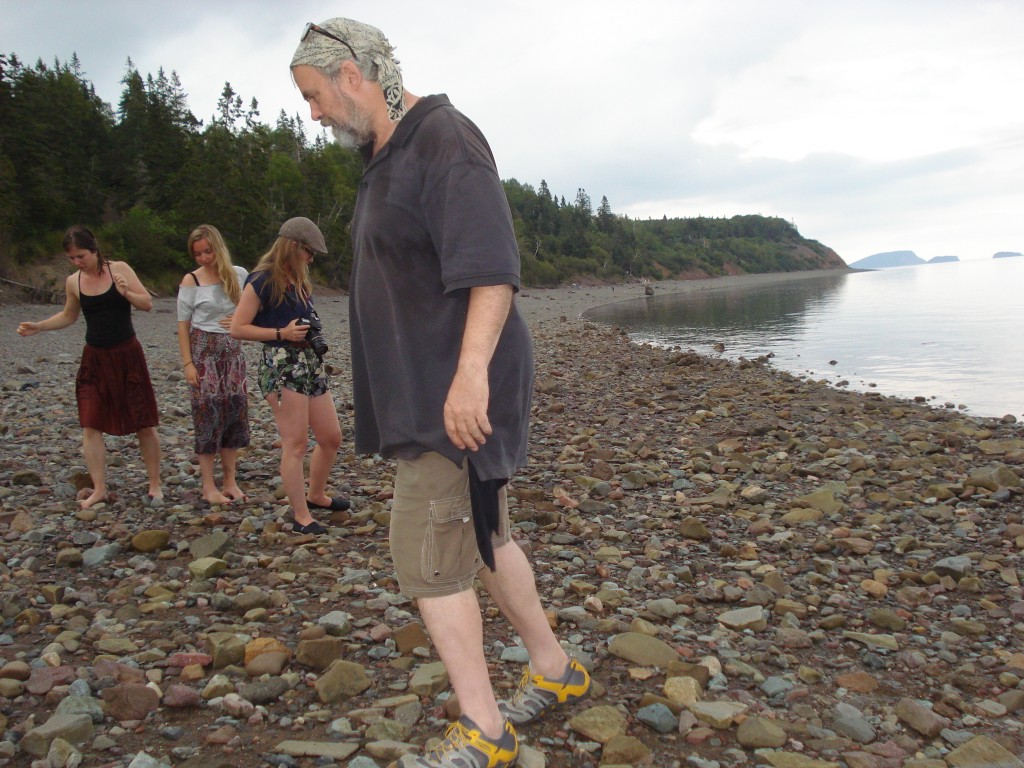 For Body and Light is a contemporary dance company directed by choreographer Stéphanie Morin-Robert in collaboration with Ian Ferrier of Wired On Words.  Linnea Gwiazda, Allison Burns, Danika Cormier, Marie-Pier Gilbert, Marie-France Jacques, and Joachim Yensen-Martin are among the dancers who collaborate.
In 2013 For Body and Light wowed Parrsborians with their first performance of Coming and Going on the secondfloor of Main & Station. The dance-music-poetry performance which was created in 2013 while Nonesuch artists in residence at Main & Station was inspired by the local environment and lore and especially by the tides coming and going in the Minas Basin. Following the performance one viewer exclaimed excitedly that it was so vivid she could "see the barnacles on their legs".
Since that time the company has taken Coming and Going on a one week run to New York City and across Canada. They continue to perform the piece, with runs scheduled for Toronto and Winnipeg this July.  As Nonesuch artists in residence at Techno-Lith (New City Gas) in Montreal, the company is currently working on creating their new show, Bear Dreams, which they will take on a tour of western Canada from July through September.
For more information about the company, visit their website here, or see them on Facebook.