Category Archives:
Performance
Main & Station is delighted to have Sydney Lancaster & Scott Smallwood here in residence with us again for the implementation of their collaboration, macromareal (a rising tide lifts all boats).
Meet Sydney & Scott at the exhibition opening and reception on Saturday, 12 August from 4pm – 8pm in the secondfloor gallery at Main & Station, 168 Main Street, Parrsboro.
The exhibition remains open until 26 August.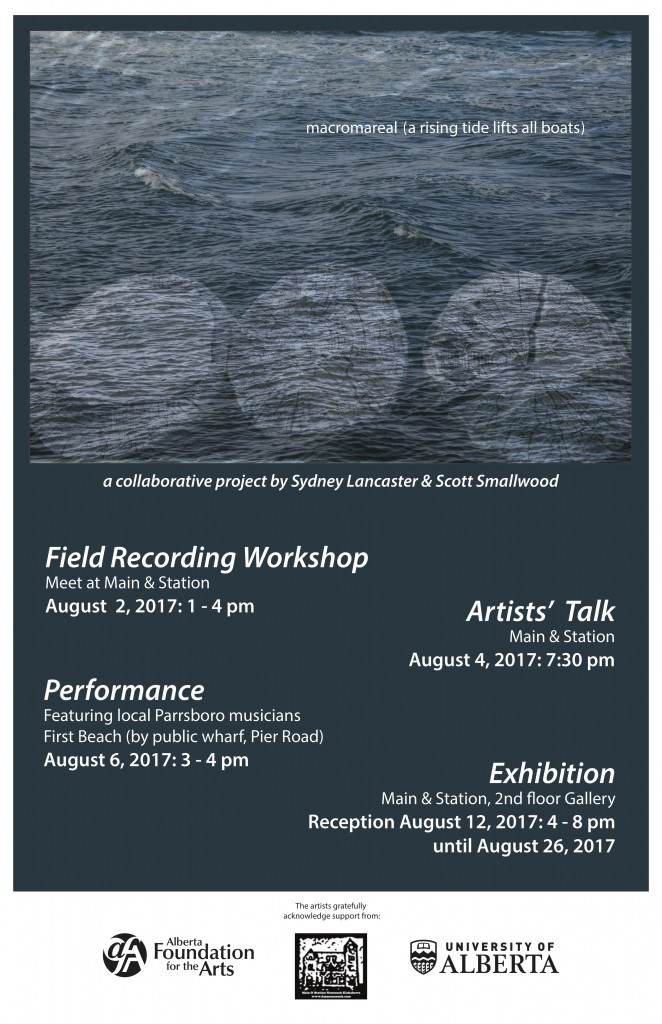 In 2016 the team were here on a Research & Development Residency to plan and develop a multidisciplinary project that explores "both the limitlessness of the tide's ebb and flow, and the limits of human capacity to comprehend time on that immense scale"….http://hmsnonesuch.com/2016/06/21/a-nonesuch-collaborative-residency-lancaster-waldron-smallwood/
During this Nonesuch Residency, the team will Continue reading →
Please join us on Thursday, 27 July, 2017 at 8pm for EVIDENCE, a performance which will inaugurate the Nonesuch Centre for the Performing Arts located at 171 Queen Street in Parrsboro's former Trinity United Church.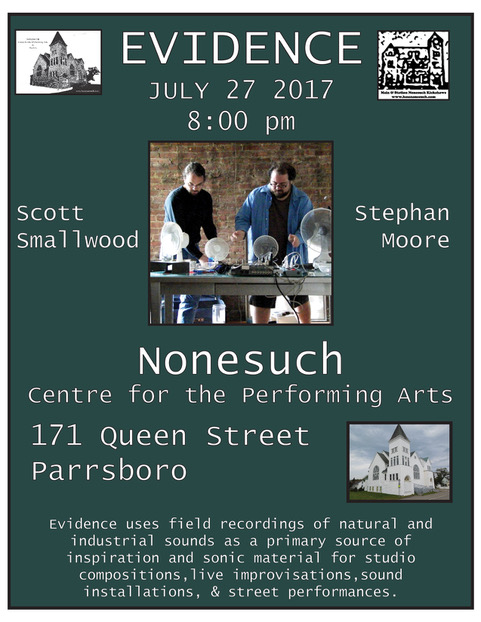 This event is PWYC (pay what you can) / By Donation.  Your generosity is appreciated and all donations go to support the artists as well as the Nonesuch Residency Program.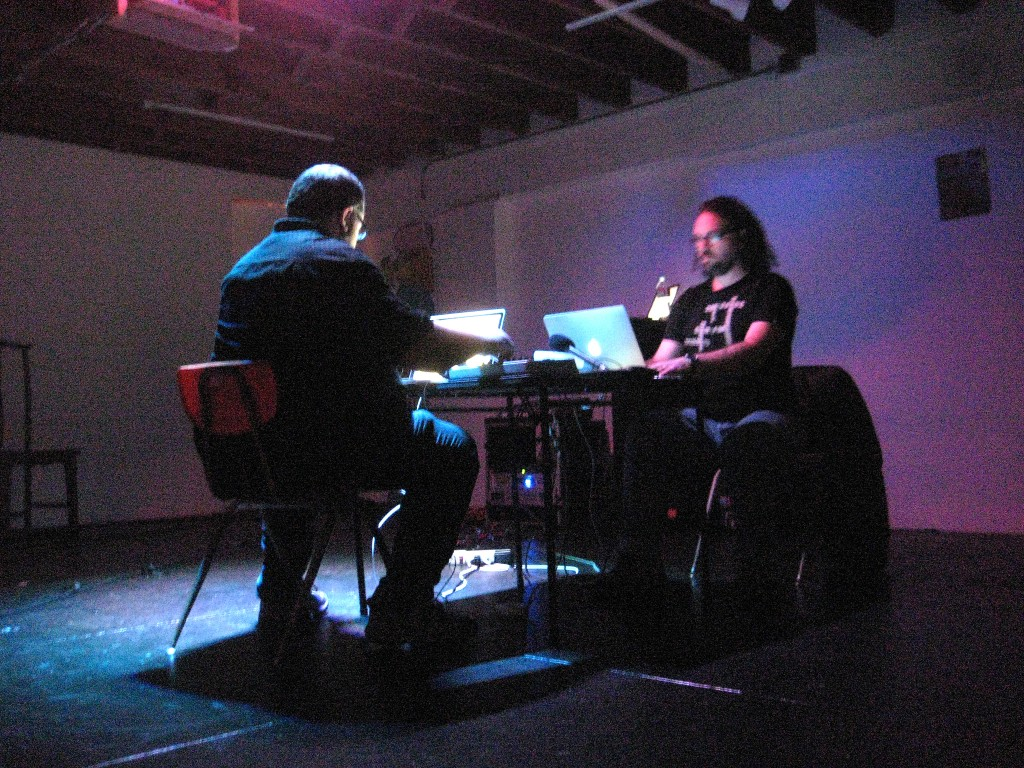 Evidence is a collaboration between sound artists Stephan Moore and Scott Smallwood. Since 2001, they have developed a distinctive language of deeply layered sound, using field recordings of natural and industrial sounds as a primary source of inspiration and sonic material. Their activities range from studio compositions and live improvisations to sound installations, street performances, and numerous collaborations with other musicians, choreographers, and video artists. They have presented their work world-wide, including recent appearances at the Balance-Unbalance Conference in Manizales, Colombia, the New Interfaces for Musical Expression (NIME) Conference in Brisbane, Australia, and at the Caramoor Center for Music and the Arts in upstate New York.