GO HERE FOR DETAILS AND TO REGISTER… http://hmsnonesuch.com/hollow-solids-building-a-ceramic-sculpture/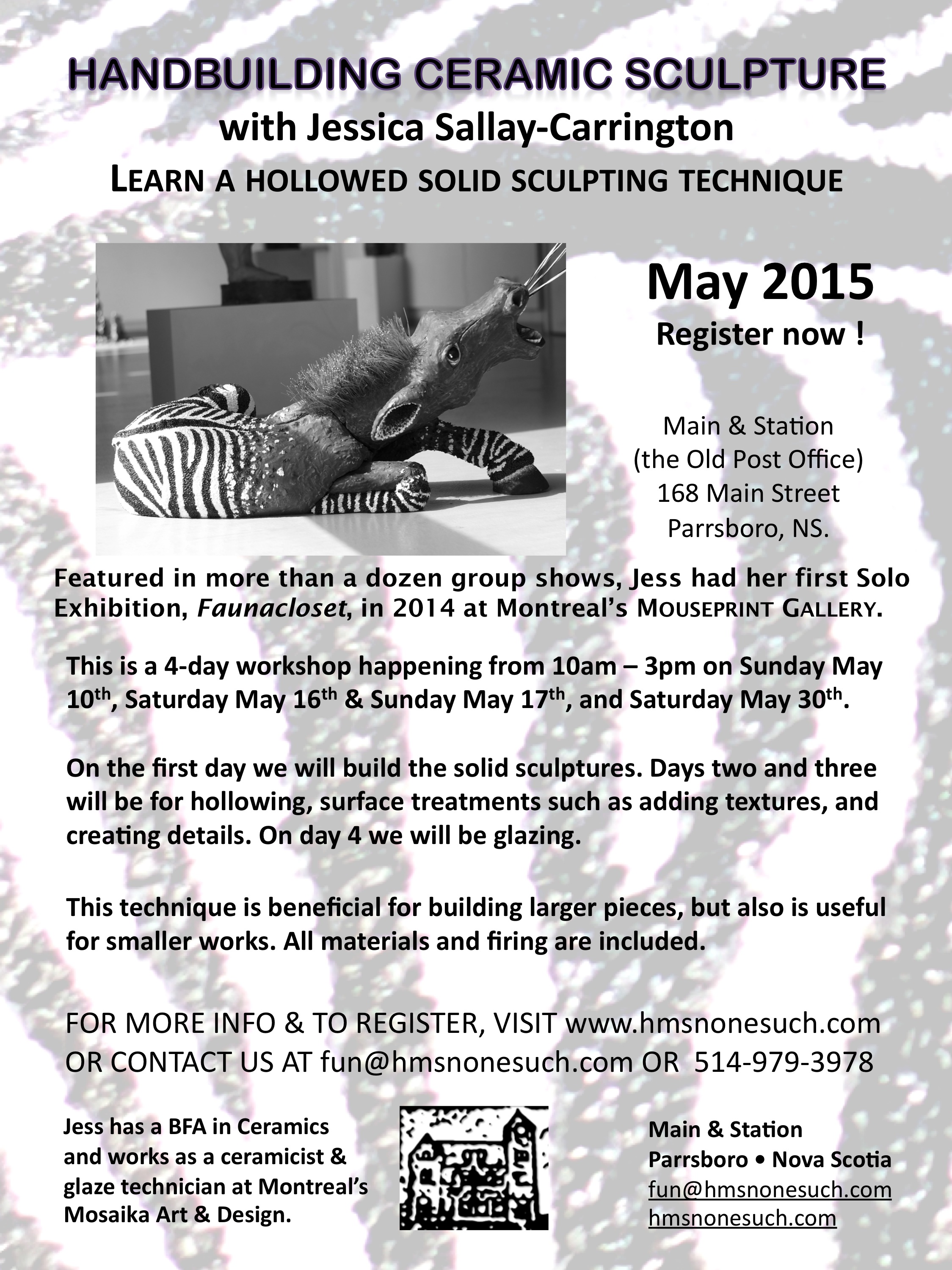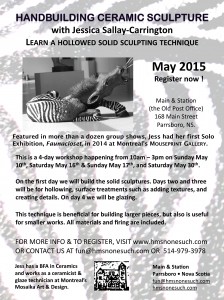 Jessica Sallay-Carrington, a ceramic artist currently residing in Montreal, will be coming to Parrsboro for a 4-week Nonesuch Artist's Residency in May- June 2015.  While here, Sallay-Carrington will give an artist's  talk, have an exhibit, and teach a workshop. She has been working in ceramics since she was 8 years old. She studied at Emily Carr University and then, to broaden her scope, she moved to Montreal where she completed a Bachelor of Fine Arts at Concordia University. Exhibited in more than a dozen group shows, she had her first Solo Exhibition, Faunacloset, in 2014 at Montreal's Mouseprint Gallery.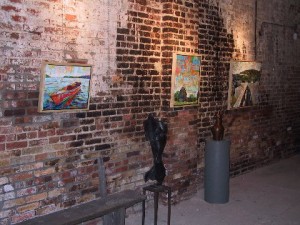 Main & Station will be opening an art gallery as part of the depARTment store we will be operating in Parrsboro, Nova Scotia. We are looking for art works for both exhibition and sale.
We are looking for contemporary Art, Sculpture, Painting, Ceramics, Photography etc. All submissions will be juried. Please contact us at fun@hmsnonesuch.com.