Tag Archives:
Nonesuch Café
This Thursday, June 25th at 10:30 am at Main & Station, Parrsboro's old Post Office (the red brick building with the clocktower).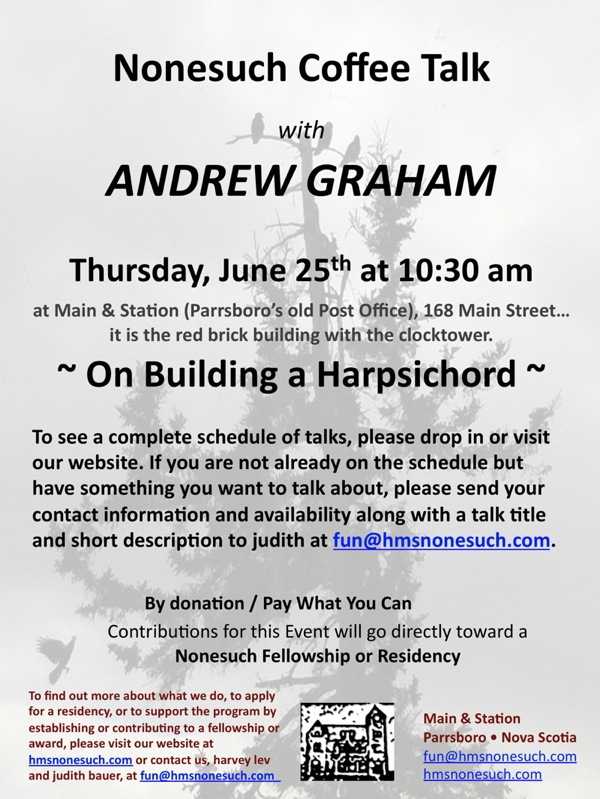 Our guest speaker for this morning's coffee talk will be Bruce Wark here to tell us about Visible Voices: The Radio Revolution Why and how was radio invented? Who made the world's first broadcast? And what can we "see" when we listen to it? Veteran radiophile Bruce Wark takes us on an audio tour: radio then and now.
Janet is baking up some fresh Carrot Pineapple Muffins for the occasion and we also have fresh Maple Nut Granola served with yogourt, fruits, and maple syrup, Peanut Butter Banana Toast, Chocolate Toast and more.