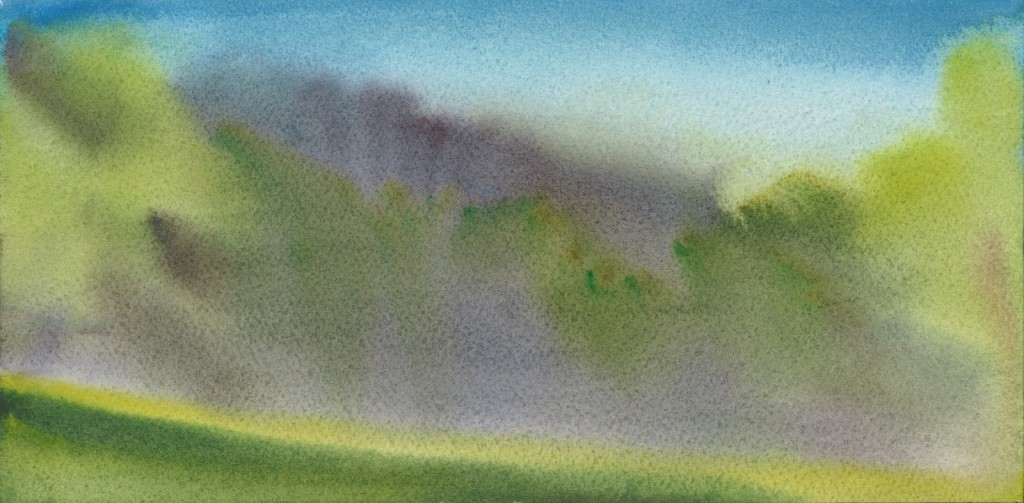 Main & Station Nonesuch is eagerly looking forward to the arrival of Brian D. Cohen for a Nonesuch Art Residency this September.
Brian D. Cohen is an educator, artist, and writer. In 1989 he founded Bridge Press to further the association and integration of visual image, original text, and book structure.
As a printmaker, Cohen has shown in over forty individual exhibitions, including a retrospective at the Fresno Art Museum, and has participated in over 150 group shows.  His books and etchings are held by major private and public collections throughout the United States, including Yale, Harvard, Brown, and Stanford Universities, Middlebury, Smith, Wellesley, Swarthmore, and Dartmouth Colleges, the University of Vermont, The New York Public Library, The Library of Congress, and the Philadelphia and Portland (Oregon) Museums of Art, as well as the Victoria & Albert Museum in London and the United States Ambassador's residence in Egypt.  Cohen was the first-place winner of major international print competitions in San Diego, Philadelphia, and Washington, DC, and was awarded the Best Book in Show at the Pyramid Atlantic Book Fair.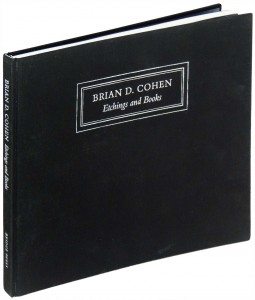 Cohen is also the illustrator of two popular natural science books, Reading the Forested Landscape and The Granite Landscape, and is a frequent contributor of artwork to literary reviews and other publications, including the Paris Review.  A book of his work, Brian D. Cohen: Etchings & Books, was published in 2001. His writing on prints, books, and arts education have appeared in the Huffington Post, Art in Print, Parenthesis, Vermont Views, and other print and online journals and magazines.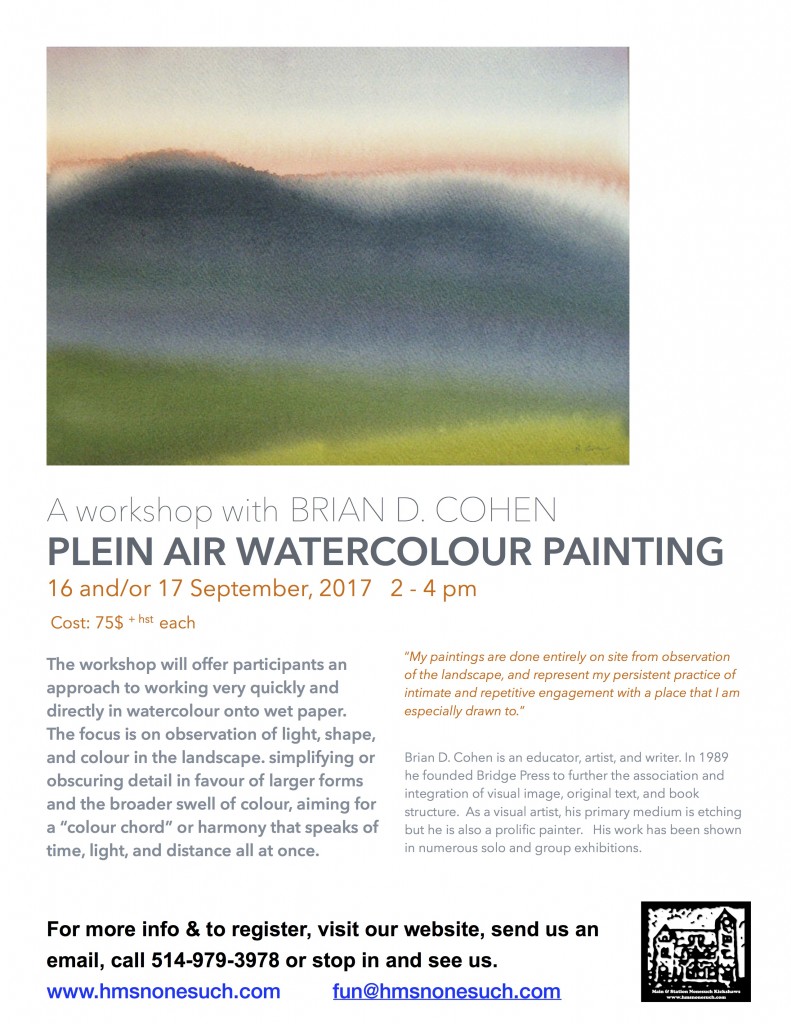 Be sure to take advantage of the opportunity to meet Brian at his artist talk on Wednesday, September 20 at 8pm and to learn from him at one of his Plein Air Watercolour Workshops on Saturday or Sunday, September 16 and 17, from 2 – 4pm.  See here for more info and to register…    Workshop Info

Main & Station is very pleased to have artists Bruce St. Clair and Lori St. Clair in residence.
This week Bruce and Lori will each be offering an artist talk and a workshop: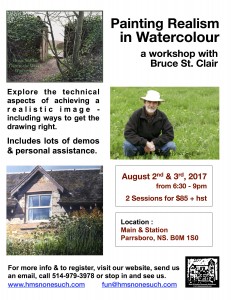 Winner of NAOPA's 2016 People's Choice Award, the Wellington Church Award, for his painting Three Gables, Bruce St. Clair has 50 years of painting experience and has been teaching teaching drawing and painting for 35 years.
Bruce studied at the Ontario College of Art and has gained national and international attention as one of Canada's foremost realist painters.  To learn more about Bruce St. Clair and what he is doing and where, please visit his website  http://www.theegallerystclair.ca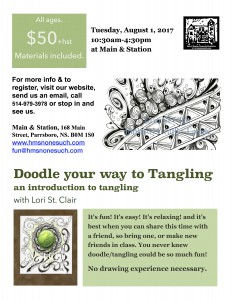 Lori St. Clair comes from a Graphic Design background with a photography major and started her journey into the arts on a professional level. She has exhibited her work throughout Ontario, including the Parliament in Ottawa, and has won awards for her photographs, for illustration, and for her paper pulp sculpture.
Her passion is teaching anyone and speaking to everyone about the power of creativity in our lives and the need for it in our world today. Lori enjoys the enchantment that surrounds the arts created through our partnership with imagination. She has taken her passion for the arts, and also for collaborative pieces that build co-operative teamwork and interdependency, into schools and art programs in the community to cultivate a hospitable, nurturing environment that encourages exploration, experimentation and growth.
To learn more about Lori St. Clair and what she is doing and where, please visit her FaceBook page L.V. St.Clair