A 2-HOUR Plein Air Drawing Excursion
WHEN:  Saturday 29 July from 11am-1pm  
WHAT: En plein air is a French phrase meaning "open air", which has been used over history to describe the act of painting outdoors focusing on the actual visual conditions seen at the time.  Artist-in-Residence Sara McKarney will lead this plein air drawing excursion / workshop, which will focus on different drawing methods such as blind contour and gesture drawings to capture the  landscape and movement of the waves on the coast.
WHERE:   Main & Station will be used as a meeting point, all teaching will be done outside.   To meet at Main & Station, 168 Main Street, Parrsboro, Nova Scotia, B0M 1S0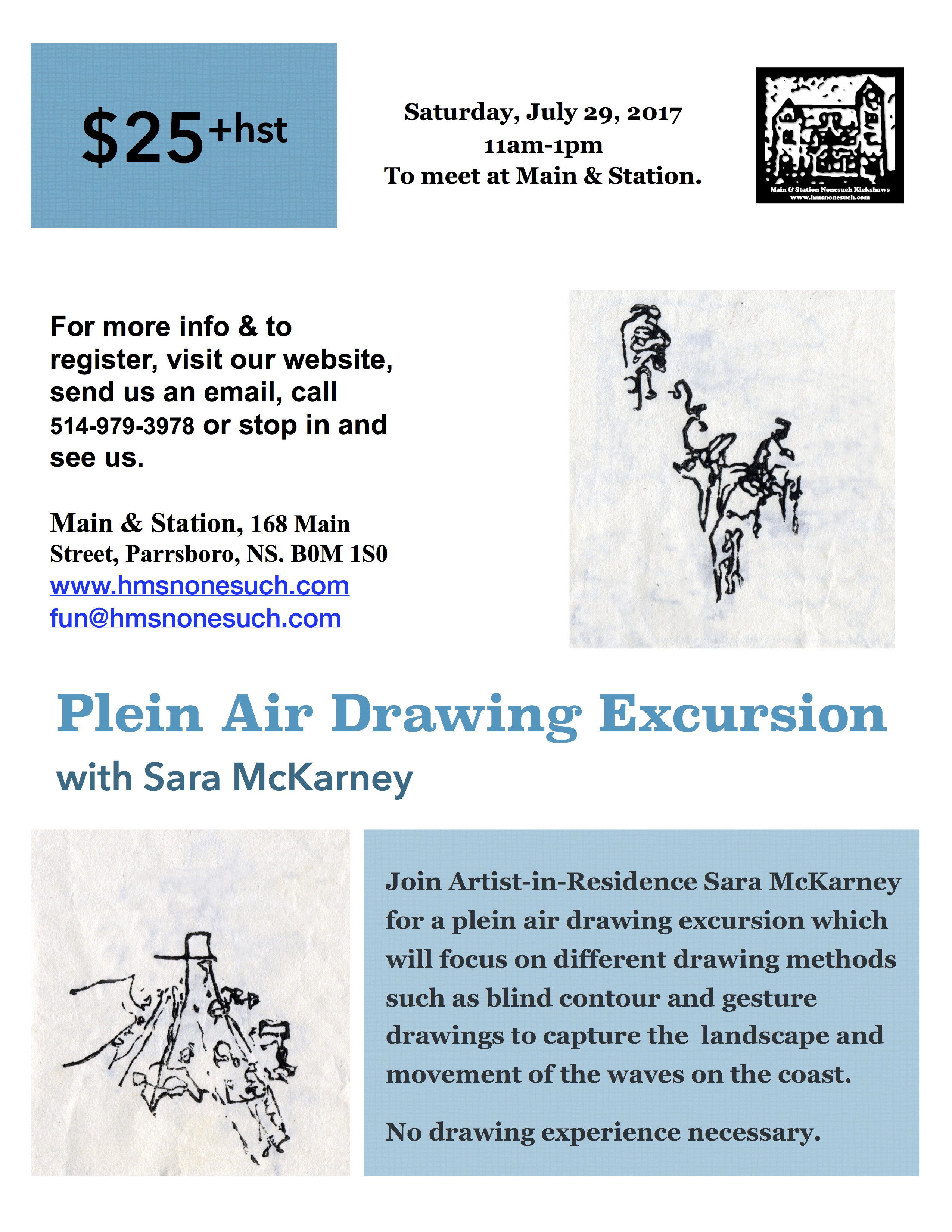 INSTRUCTOR: Sara McKarney  Sara McKarney received her BFA in Studio Art from the University of Lethbridge, Alberta and her Fine Arts Diploma from Grant MacEwan College. She has exhibited drawing-based work internationally, and has participated in artist residency programs at The Banff Centre in Alberta and through the White Rabbit Open Air residency program in Lower Economy, Nova Scotia. She has taught a range of workshops in a variety of institutions across Alberta.
To learn more about Nonesuch Artist in Residence Sara McKarney, and what she is doing, please visit her website www.saramckarney.com 
For more info about this workshop…http://hmsnonesuch.com/plein-air-drawing-workshop/