Carole Glasser Langille is the author of four books of poetry, two collections of short stories and two children's books. She has been nominated for The Governor General's Award in poetry, The Atlantic Poetry Prize, and, for her last book of short stories, the Alistair MacLeod Award for short fiction.
She has given readings and workshops in South Africa, India, Kauai and Paris, France. She was writer/artist in residence at the Dalhousie Medical School in 2015-2016 and writer in residence at the Joy Kogawa House in Vancouver for February and March, 2017. She teaches Creative Writing: Poetry at Dalhousie University.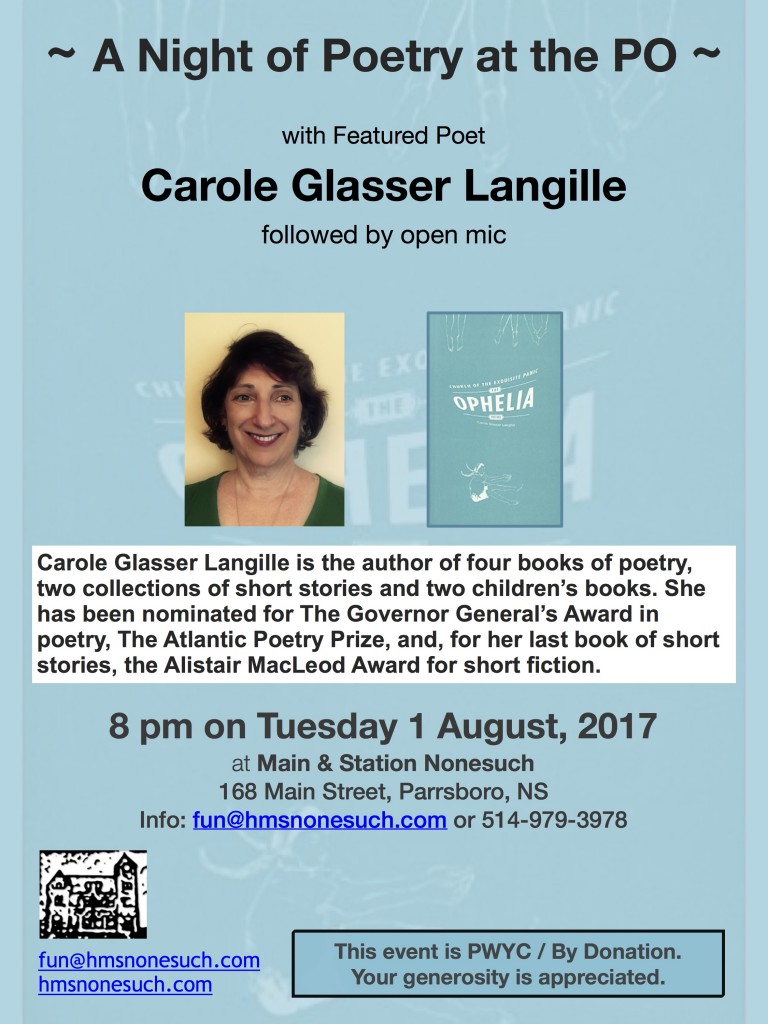 POETRY AT THE PO with Miriam Dunn & Julia Heimer Dadds Beebe
TUESDAY, 11 JULY, 2017 at 8PM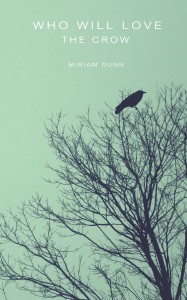 Miriam Dunn has been published in numerous anthologies and online literary journals and released her debut solo collection of poetry, "Who Will Love the Crow', with Winter Goose Publishing in 2016. Miriam grew up on the pristine shorelines of Cape Breton Island on Canada's east coast where she is a teacher, writer, hat-maker, mother, and dabbler in the visual arts.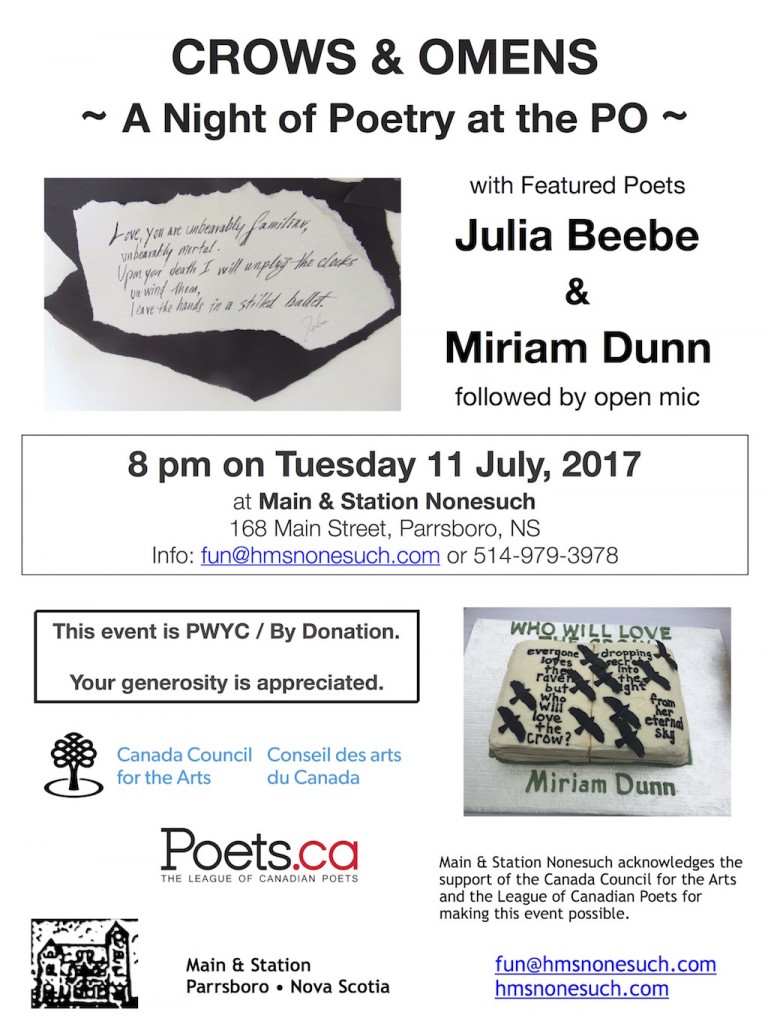 Julia Heimer Dadds Beebe  With Dr. Seuss as a strong influence, Julia Heimer Dadds Beebe started writing poetry around age 8. Inspired by Continue reading →