Category Archives:
Poetry
For more information, see here http://hmsnonesuch.com/fantastic-ekphrastic-ecrire-larrimage/ send us an email  fun@hmsnonesuch.com, call 514-979-3978, or stop in and see us.
Pour plus d'informations: http://hmsnonesuch.com/fantastic-ekphrastic-ecrire-larrimage/ ou envoyez-nous un courriel à fun@hmsnonesuch.com, appelez 514-979-3978, ou venez nous voir.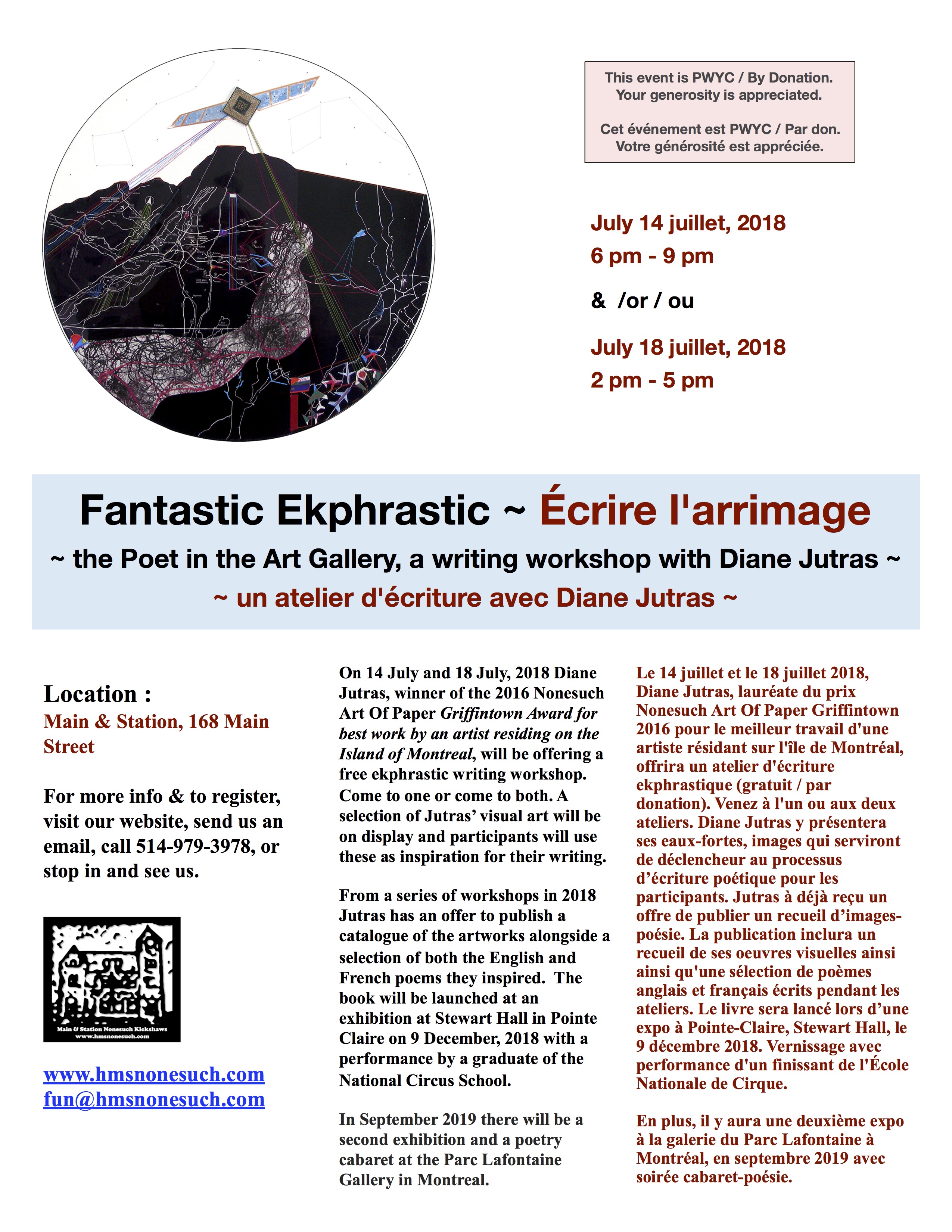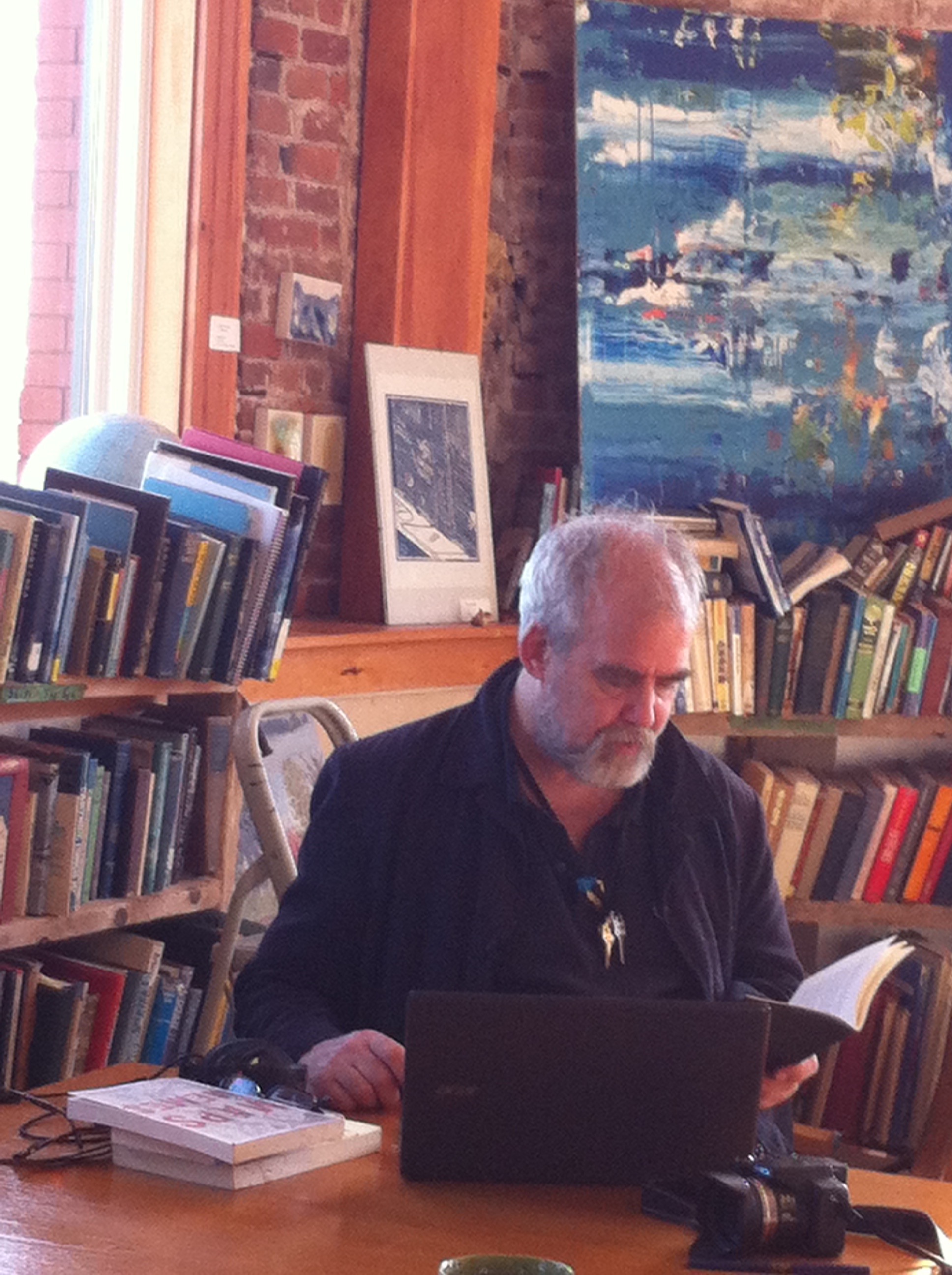 Main & Station is very pleased that writer and performer Ian Ferrier is once again in Parrsboro for a writer's residency.  You might remember Ian from one of his previous residences: he has taught several writing workshops here and in 2013 he came here with For Body and Light, a contemporary dance company directed by choreographer Stéphanie Morin-Robert and, on that occasion, featuring the dancers Linnea Gwiazda, Marie-Pier Gilbert, and Marie-France Jacques.
At the end of their residency, For Body and Light wowed Parrsborians with their first performance of Coming and Going in our secondfloor gallery. The dance-music-poetry performance was created during the previous weeks while in residence at Main & Station and was inspired by the local environment and lore and especially by the tides coming and going in the Minas Basin.  Since that time the company has taken Coming and Going across Canada and to New York City. They have also created and performed several other works, including Bear Dreams which they worked on while Nonesuch artists in residence at Techno-Lith (New City Gas) in Montreal.  Ian has now also published books based on these performance works, Coming and Going & Bear Dreams.
The books are available for purchase at Main & Station.
While in Parrsboro Ian is working on a documentary about the wild paper pickers of Minas Basin.
For more information about Ian and what he does, take a look at his website http://ianferrier.com, the Wired on Words website http://wordsandmusicshow.com, and the For Body and Light website http://www.forbodyandlight.org